The architecture including membership, internal functioning and interaction of the component parts of DANUBIUS-RI (the Hub, Nodes, Supersites, Data Centre and Technology Transfer Office) will be defined in WP5.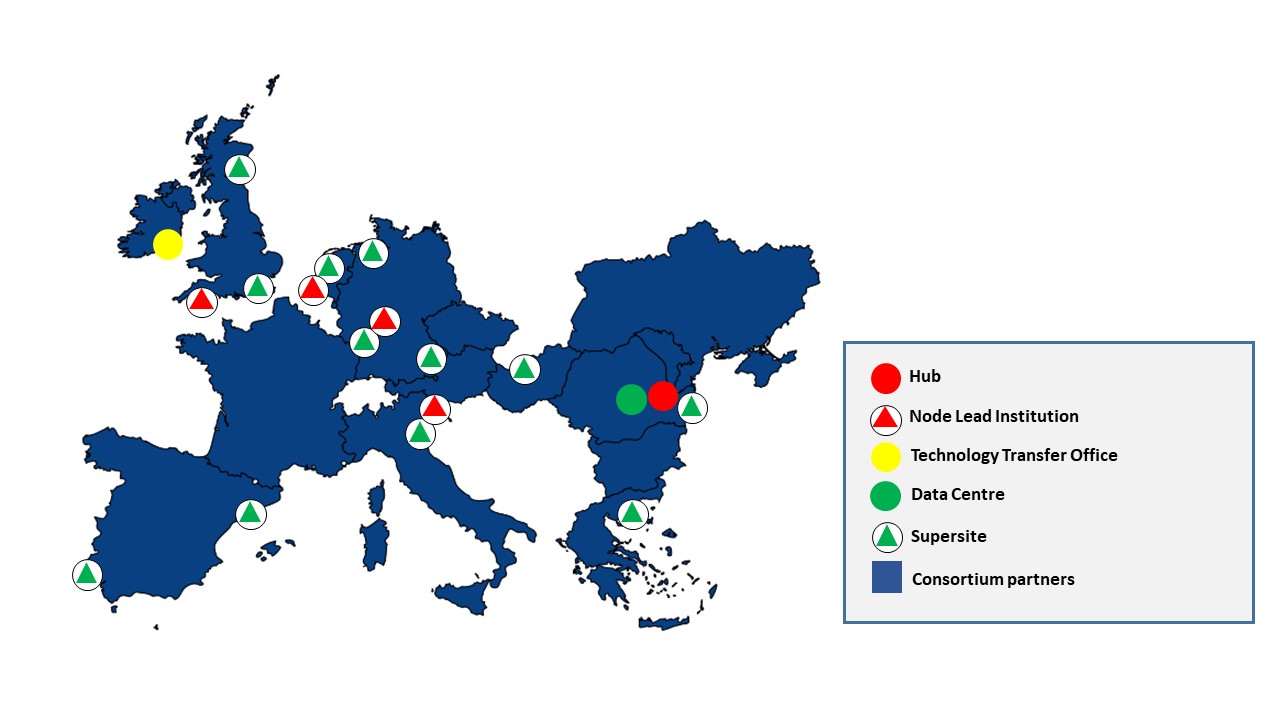 DANUBIUS-RI Architecture in M18 of the Preparatory Phase (May 2018)
The objectives of WP5 are to: i. define the roles and contributions of the component parts (the Hub, which provides central direction and services: the Nodes, which provide expertise in key areas; the Supersites which are natural sites of scientific and societal importance for observation, analysis and research; the Data Centre; the Technology Transfer Office); and ii. draw up criteria for internal functioning and interaction, and changing or extending these in the future.
Key Tasks in WP5:
T5.1. Review existing major European distributed research infrastructure architectures
T5.2. Definition of roles and contributions of component parts
T5.3. Hub
T5.4. Nodes
T5.5. Supersites
T5.6. Data Centre
T5.7. Technology Transfer Office
T5.8. Creating the Virtual Research Environments ICT e-Infrastructure Office for applications
T5.9. DANUBIUS-RI further development criteria and procedures